read more customer stories
Automated API Testing Keeps uShip's Partners and Customers Happy
Nothing too big to ship. That's the motto behind uShip, a company made famous by A&E's popular TV show Shipping Wars. The Austin-based business cuts out the middleman by soliciting shipping requests from the public and letting transporters bid on the cost.
Since its launch in 2004, uShip's tremendous growth has been due in large part to its robust API platform. The uShip API has opened the door to big-name partnerships like Cars.com and eBay—in fact, uShip exclusively powers one of eBay's shipping tabs.
However, with growth comes complexity, and with success comes the need to outpace any problem that develops, before it reaches the end-user. "With hundreds of partner integrations, plus our own mobile and web teams relying on the uShip API, it's crucial to our business that our API and our partners' APIs are operating correctly," says Troy Miller, API Product Manager at uShip.
Maximum Visibility with Minimum TCO
At any given time, Miller's team may be working with upwards of five external partners to integrate the uShip API. If something isn't working, the team needs to identify the problem fast, so it can fix it.
uShip tried doing manual API testing to help with partner integrations in the beginning, but the process was labor-intensive and pulled the team away from focusing on its core competency and business development efforts. Plus, with few resources to create a viable home-grown solution, the tests did not yield enough data to debug problems and uncover whether an integration issue was on uShip's end or the partner's end.
That's when uShip heard about Runscope's cloud-based API monitoring and testing tools. "We needed a service that is powerful enough to handle our growing API platform, as well as easy to use across multiple teams," says Miller. "Plus, we needed to get up and running fast."
uShip signed up for Runscope's free trial, and began testing in a matter of hours. Plus, Runscope has seamless collaboration baked into the product. "Adding or removing team members is almost too easy," says Miller.
Before the trial was up, uShip chose to upgrade and continue with Runscope. "It was a no brainer decision for us," adds Miller. "The cost and time savings of purchasing Runscope instead of building it ourselves were significant."
Keeping Support Time Low and Partner Satisfaction High
uShip relies on Runscope for monitoring its continuous deployments. "Runscope allows us to ensure that any new functions that go out to users do not result in incidents, which would lower our perceived quality externally," notes Miller.
By keeping a constant eye on the uShip API, Runscope catches problems before they become issues. By monitoring API traffic on by-the-minute schedules and providing real-time alerts, uShip doesn't miss a beat if a test fails. Another benefit is that scheduled tests establish a performance and quality baseline that the API team can refer to if a pattern of test failures emerge.
Debugging these test failures is as simple as looking at the complete HTTP API request and response data in Runscope's Traffic Inspector. Runscope logs all the traffic running through uShip's API for each and every test. "The amount of visibility into our API's health that Runscope gives us is impressive," says Miller.
Even better, Miller and his team can easily share test result data with partners. "Our partners don't always have insight into what they're actually sending us versus what they think they're sending us," says Miller. "Runscope allows us to keep our customers happy, even if we aren't the source of an API issue. Our partners love it."
Miller continues, "Since we began using Runscope, our average support time is a fraction of what it used to be. When a partner reports a bug, we can fix it immediately."
Peace of Mind
With happy partners and satisfied customers, uShip continues to disrupt the shipping and distribution industry, and the company continues to grow. While its API is a major component fueling its expansion, uShip can rest easy in knowing that Runscope has its eye on the API at all times.
"Runscope gives the whole team a deeper sense of security," says Miller. "We love not getting emails from Runscope, because then we know that everything is working fine. But when we do get an email, Runscope gives us all the information we need to quickly solve the problem and move on with our day."
And for a company whose business is shipping cars, boats and other huge items around the globe, peace of mind is a good thing.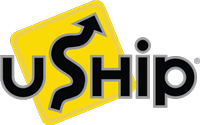 Headquarters
Austin, TX
Industry
Shipping
Runscope Customer Since
2013
Challenge
Gain real-time insight into business-critical API incidents and pinpoint problems immediately for the uShip API and hundreds of partner integrations
Solution
API monitoring for continuous deployments and complete visibility into API performance to catch bugs before they become incidents
Want to improve API quality and performance with minimal effort?